Access hatch cover
An access hatch cover provides a stylish entrance to a roof terrace or a professional roof entrance for maintenance of installations on the roof.
Access hatch covers from Staka consist of a fully insulated upstand and hinged lid. All access hatch covers are fitted with a 2-point locking system including a Euro cylinder and three keys. The access hatch cover has rubber seals for wind- and watertightness and is tested as such. The hatch cover is manufactured as a sandwich panel with insulation between an outer and an inner metal cover.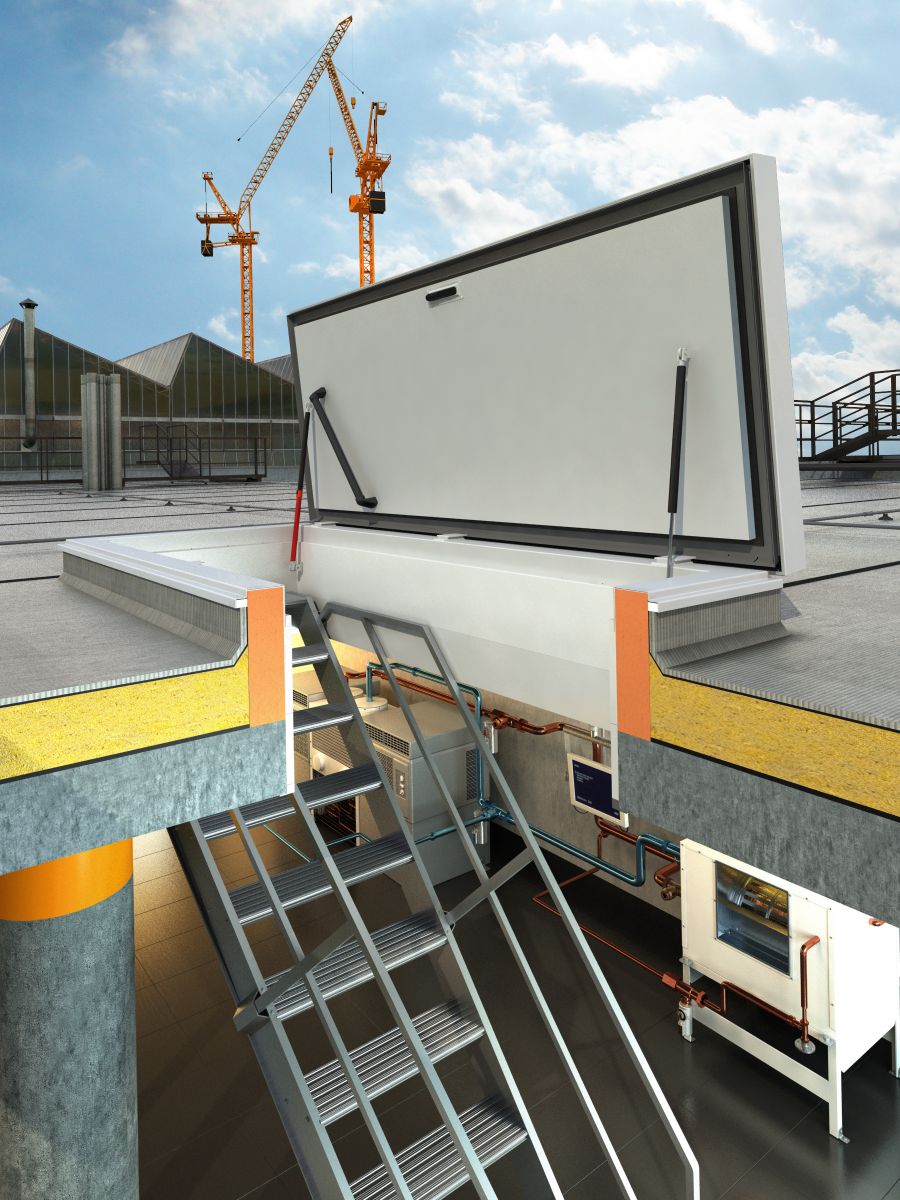 Flat roof covers
There are multiple ways of gaining acces to a flat roof. When installing a flat roof cover you are ensured of a safe way from the last storey to the roof. When combining an access hatch cover with a retractable ladder a fully integrated access system is created.
The access hatch covers not only have excellent thermal insulation values but are also have a very hight load-bearing capacity ± 4,800 kg per square meter.

Size of flat roof covers
The access hatch covers are available from stock in several standard sizes: 900x700, 900x900, 1400x700, 1500x900 and 2400x900 mm clear dimension. Bespoke size are also possible with short lead times and low costs.

Access hatch covers with ladders
A Staka access hatch cover is delivered with clear fitting instructions and a 10 year warranty as standard. Please call us for more information and advice on +44 (0)1789 330558 or use the access hatch cover configurator on the website to get an online quote. The quote can be downloaded as a PDF file together with the relevant CAD drawings and NBS specs.