What is a roof access hatch?
The upstand and cover are insulated so that no heat is lost through the roof access hatch when closed. The insulation value varies greatly per brand and per type of roof access hatch. Depending on the situation, you can choose a roof access hatch with an average insulation value, or one with a high insulation value.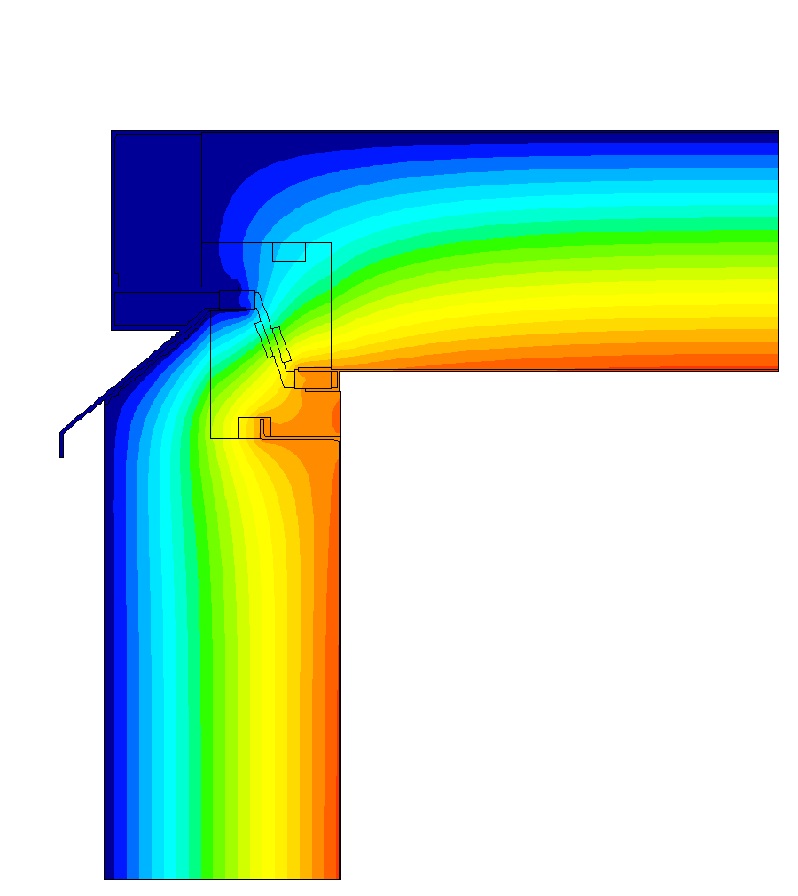 For example, new-build projects such as hospitals, schools, and apartment complexes often opt for roof access hatches with high insulation values. 
The roof access hatch's insulation value primarily depends on the type of insulation used, the thickness of the insulation, and the thermal separation. Generally speaking, the following rule of thumb applies to insulation: the thicker the insulation, the higher the insulation value, as long as thermal separation is present such as in a TopAccess roof access hatch, as shown here.
When do you need a roof access hatch?
There are a number of situations where you can use a roof access hatch, which you can generally sort into two categories:
Non-residential buildings such as hospitals, offices, industrial units, etc.
Residential buildings
Roof access hatches for non-residential buildings
Roof access hatches for non-residential buildings are often installed for the purpose of performing maintenance on the roof or rooftop installations, such as air treatment systems, air conditioning units, etc, which requires access to the roof. Until a few years ago, caged ladders were used to access roofs, meaning that people had to embark on a long vertical climb from the ground floor to the roof. The long climb and limited space in the cage did not make for an ideal way to access roofs. Additionally, unauthorized persons also used the caged ladders, which resulted in a number of risks.


The big advantage of a roof access hatch is that you only need to bridge one floor. By installing a roof access hatch, the climb to the roof is moved indoors and you can use the existing staircase to reach the top floor of the building. The climb from the top floor and through the roof access hatch is then generally only 2.5 to 3 metres and you can easily and safely bridge this height by combining a roof access hatch with a ladder or staircase.
Roof access hatches for residential buildings
Roof access hatches for residential buildings serve an entirely different purpose: letting you relax on your rooftop terrace. Access to roof terraces on residential buildings, often apartments, is made easy with roof access hatches. Often, glazed roof access hatches are used to grant access to roof terraces and they let daylight into the room underneath, making the room look more attractive and spacious. Additionally, a glazed roof access hatch provides spacious access and can be easily combined with a fixed staircase.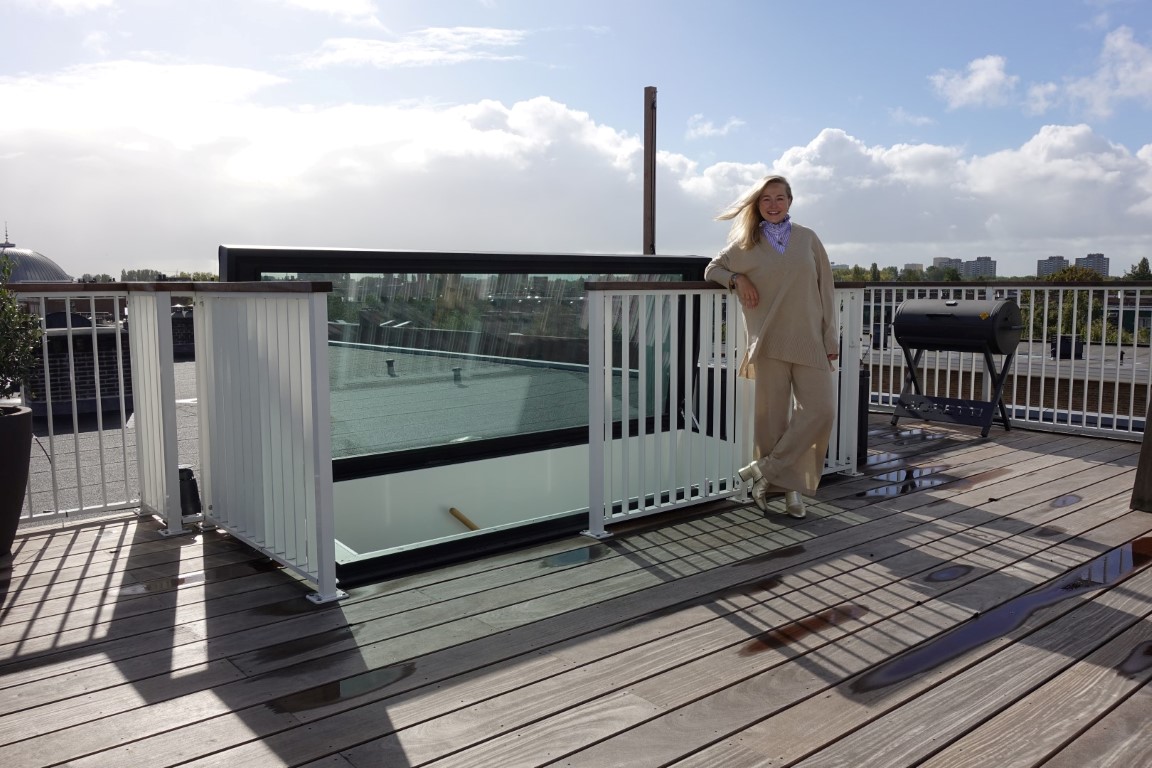 In short, the advantages of a glazed roof access hatch are as follows:
Daylight entering the house through the glass cover
Spacious access to the roof terrace
Unique design ensuring that profiles and motors are completely hidden from view
Easy to open thanks to the electrical controls
Optimum comfort thanks to the triple glazing and high-quality materials.
If you would like to know what you should take into account when considering installing a roof terrace, then read our blog on the topic of installing a roof terrace and a roof access hatch.
More information on 'what is a roof access hatch?'
If you want more information about roof access hatches or would like to ask us a question about this article, then please send an e-mail to uksales@staka.com or call 01789 330558.